Looking for an online gift delivery for your beloved's birthday and feeling blank because you don't even know what to give your love this year on her special day?
Well, it's the common question that runs in everyone's mind when it's time to buy something for the lady you admire most.
The old-time was different when you used to enjoy candy from your mom, but today, you've to think deeply about what your love would appreciate most.
Unfortunately, shopping for the person you are dating is never an easy task, especially when you're a guy.
Getting Gifts for your Girlfriend on Her Birthday
Girls sometimes cherish things that you least expect they would love but don't worry, you can find out what would melt her heart if you're smart enough without getting them suspect you wanna buy a gift for them.
"Gifts," play an important role in keeping the bond strong and the fire of love burning.
Beyond gifts from the markets, do you know that birthday gift-giving can be more interesting and loveable?
Yes, you can do it by choosing DIY and preparing gifts yourself by adding a personal touch.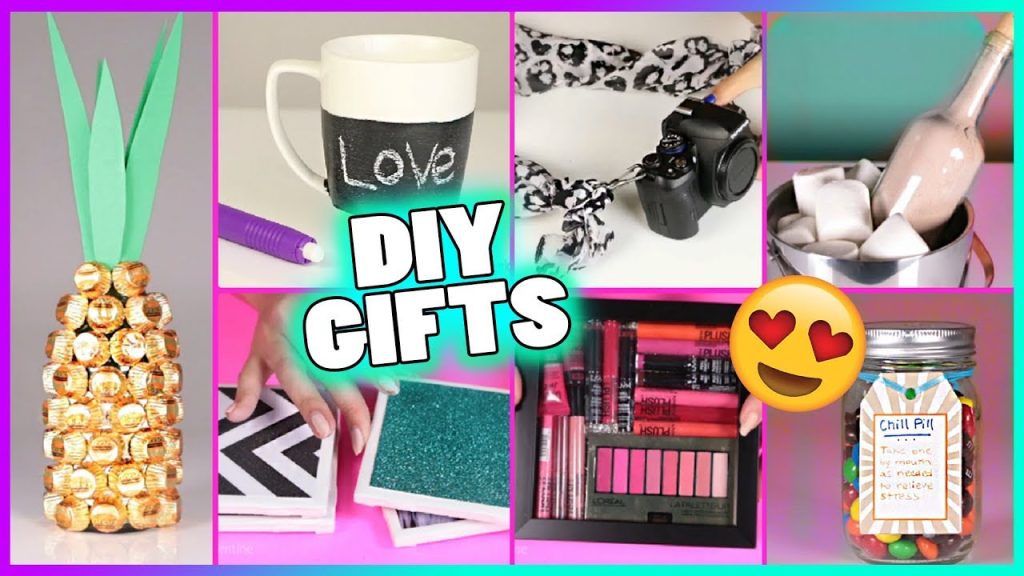 DIY Gift Ideas for your GF
In this article, we are going to share some fantastic DIY gift ideas that you can present to your partner this year or next and stay in their hearts forever.
Customize a Jar with "Why You Love Your Partner"
Take a glass jar and make it attractive by decorating it with hearts, ribbons, and other decorative items.
This unique gift can be customized with a personal message from you and can be added to the shelf as a decorative piece.
The heart of this enthusiast DIY gift will speak your heart louder, while the jar itself houses loads of little pieces of paper, which is going to bring a smile to your special lady's face as each paper explains to her the reason why you are in love with her.
Nothing can be better than this to express everything about your partner and ideal gifts for the girlfriend who you love the most.
Turn Your Whatsapp Chat Into A Book
Do you want to keep the WhatsApp conversation memories with your partner forever? Print your WhatsApp chat and turn them into a book!
Transforming your treasured memories into a beautiful album will be the best women's day gift your partner will admire for a lifeline and add a new spark into your love life.
She will love this unique gift from your side and feel like the queen of your kingdom.
To make her day exactly perfect, don't forget to please her with flowers, this will make you reason for her smile.
Photo Booth Picture Strips
Wanna make your darling yours forever, then go for a photo booth picture strip and hold your lifeline's heart.
Select your favorite picture with your beloved and paste it onto paper strips.
Manage the photo strips into the decorative box (decor box by yourself the same as A customized Jar mentioned Above)
You can take help from various websites or YouTube and can prepare your DIY gift.
Whenever she opens the box, it will remind her of your love and let her know how much you care about her special days.
Love-Basket
Good news: You have another perfect time in which you can pay tribute to the beautiful soul you are blessed with.
Love-basket is one of the best ideas you can go for to make your girl happier and smile.
Take a large box and fill it with all the stuff she is dreaming of.
You can take her favorite brand of makeup, the dresses she's wishing for, perfume, etc, into the box and gift it to her in the event of her birthday.
Such a sweet gesture will surely lift her happiness to the top level and give you immense pleasure too in return.
Before you send the gifts to your girlfriend, don't forget to add a love greeting card as it will double up her happiness.
If homemade gifts-making would demand much time, you can get gifts for her here.
Conclusion
Birthday is one of the most important celebrations for everyone that must be celebrated in such a manner that brings a million-dollar smile to their faces.
All the DIY gift ideas we mentioned above will surely hit the happy vibes of your special lady.
So, try one of these listed ideas and see the happiness on her face by putting in your little effort.