Is it Safe to Eat Pomegranates during Pregnancy?
Pomegranates are safe to be consumed during pregnancy and it's recommended. But like many other things during pregnancy, you should do it in moderation.
Pomegranate seeds and juice can support your fetal growth and development from the first trimester to the last.
Pomegranates are rich in folate, vitamins, and antioxidants that help both the mom and the baby. Especially for the mom, this fruit can aid digestion, reduce inflammation, boost her immune system, and improves blood circulation, and healthy blood pressure.
For the fetus, pomegranate can help protect the fetus from infection, and supports brain and neural development, and the growth of the placenta.
The best time to drink pomegranate juice during pregnancy is in the morning, before taking your breakfast.
You should also take plenty of water in the morning and eat a few minutes thereafter.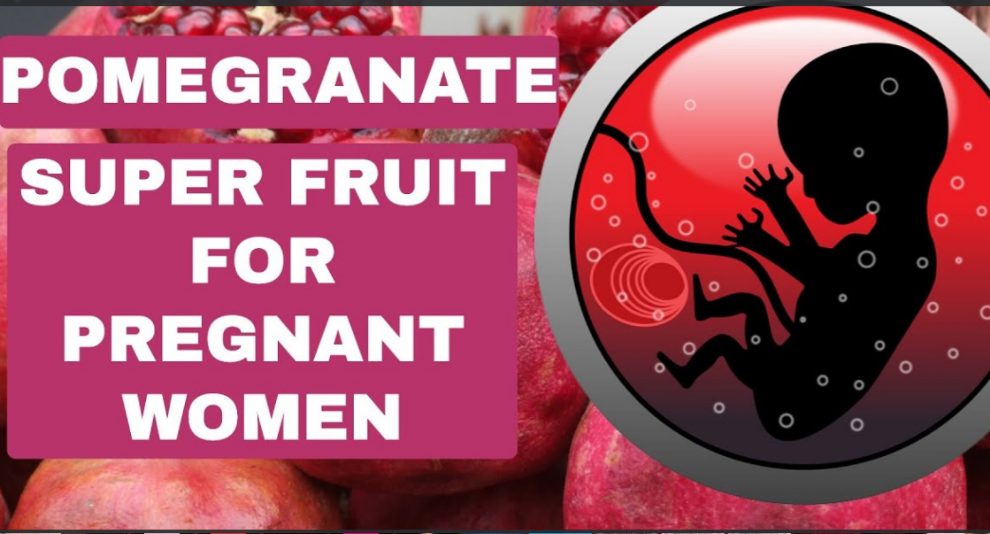 Pomegranate juice on an empty stomach during pregnancy?
It is safe to drink pomegranate juice, and you can take it on an empty stomach in the morning during pregnancy ut should be followed by your meal.
This fruit has nutrients that are healthy for pregnant women and may help prevent preeclampsia and preterm birth.
When Not to drink Pomegranate Juice during Pregnancy?
There are some instances you should not drink pomegranate juice when you are pregnant.
For example, if you're allergic or sensitive to the fruit or any of its major components, if you have gestational diabetes, and if you're on drugs.
Is Pomegranate good for consumption in the First trimester of Pregnancy?
Pomegranate is very beneficial for pregnant moms in the first 3 months of pregnancy since it's a natural source of folic acid.
Folic acid is one of the very important vitamin supplements that women take during the first trimester of pregnancy to prevent neural tube defects of the fetus, cleft lip, and other forms of malformations.
Pomegranate juice during pregnancy's second trimester?
Pomegranate is a natural source of iron and vitamin K for pregnant moms.
As your fetus grows bigger in the second trimester, pomegranate can help to reduce the risk of injury to your placenta.
Pomegranate seed or juice can be taken in the second trimester of pregnancy as studies showed that it can improve the baby's brand development during this period.
Pomegranate juice during pregnancy 3rd trimester?
Eating pomegranate seeds is safe for pregnant moms in the 3rd trimester. Taking Both seeds and juice once or twice a  week is ok in the 7th, 8th, and 9th months of pregnancy.
You can take pomegranate with other citrus fruits such as oranges, grapes, tangerines, or strawberries.
Craving pomegranate During Pregnancy gender?
Sad, there's no scientific evidence to show that craving pomegranate during pregnancy indicates the gender of your baby.
Food or fruit craving during pregnancy does not indicate whether the baby is a boy or girl, you should go for a scan to be sure of the gender of your baby after 8 weeks.
Pomegranate juice during pregnancy's first trimester?
Pomegranate extracts can be taken in the first trimester but it's advisable to consume moderate amounts of pomegranate juice, and should be part of your balanced diet.
An average of 5 ounces of pomegranate juice is healthy for individuals, and you can lower this amount in your pregnancy's first trimester if you want to consume it daily, and also take other fruit juice.
Does eating pomegranate during pregnancy make the baby dark or fair?
Thinking eating pomegranate while you're pregnant can affect the skin color of your baby is just an unnecessary fear.
Consuming pomegranate during the second or third trimester of pregnancy can not make your baby dark or fair.