What is
​

Bear Hugging Sex Position?

The bear hug sex position is named after the bear clawing motion when they stand face to face in a hugging-like pose.

The bear-hugging sex position can be performed standing, kneeling, or when both partners are lying on the bed.

The man can hold the female from the back, with the arms around the woman's stomach while both partners slightly bend their knees in a standing position. The woman can hold on to anything for support and the sexual bout intensify.

The bear hug sexual stance can give both men and women mind-blowing sexual sensations, and this sex style is suitable for pregnant women.

It is also suitable for both vaginal and anal sex, and partners that want to be active in love-making.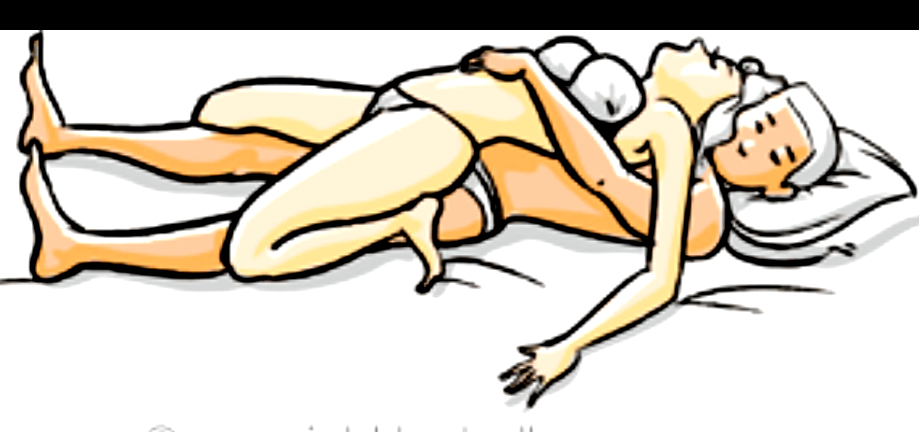 How to Try Bear Hugging Sex Position?
Both lovers can also take a bear hugging stance on their knees, but for a relaxed bear hugging pose, the man lies on his back on the bed, and the female also lies on her back on the man in the same direction.
While the woman straddles the man, the man raises his knees with her woman to penetrate the woman.
After sliding the cock into the vagina, the woman can lean forward a bit while the man closes his leg for the woman to spread her knees over her husband to rock on the penis and control the angle of penetration.
The woman raises her body slowly so the dick does not slip off the vagina, and tries to bends her knees forward, and rests back her head to perfect the bbear-huggingsex position.
You can both adjust your height and the angle of penetration to control stimulation.
Benefits of Bear Hugging Sex Position?
The sexual sensation is high for both partners in a bear hug sex position and the man can penetrate deep, especially with a long dick.
Bear hugging position can increase intimacy and security in love relationships since your bodies are in close contact with each other.
The angle of your body can promote clitoral and G-spot stimulation as the man thrusts in and out of the woman.
Both vertical and horizontal ranges of motion in the standing and the lying bear hugging sex position can stimulate the G-spot.
Who's Bear Hugging Sex Position Good for?
Bear-hugging sex position is good for partners that do both anal and vagina.
This position enables you to play with your partner's body with your free hands while you're active.
It's also good for people that want to try something crazy like bondage.
Bear hugging sex position requires flexibility and stamina, and is ideal for partners that are fit in these tests.
Bear hug sex style is also ideal for a man with a long penis, at least 7+ inches long for deep penetration.